Bright day but very cold wind and rain has ended any thoughts of burning for a few days.
A pair of Partridge posed but it was taken through the windscreen, so questionable quality.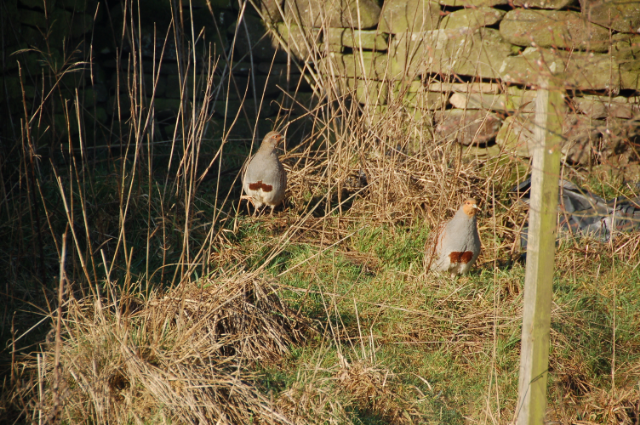 A couple of Roe Deer in our ghyll the first for some time, a mature doe and her last year's youngster.
My first pair of skylarks, a good flock of lapwing and a decent lot of golden plover, everything's on the move it would seem.
Ponds are full and looking good, ready for the first bathers.
2023-02-28